On-Site Analytical Chemistry
Our on-site chemistry analysis can be utilized for those that would like the composition of their material, but have pieces too large or in too high of volume to send into the lab. We use the same technology as our in-house lab spectrometer, but in a portable form. Its portability allows us to perform sorting or grade identification on bundles, coils, or large parts at your facility.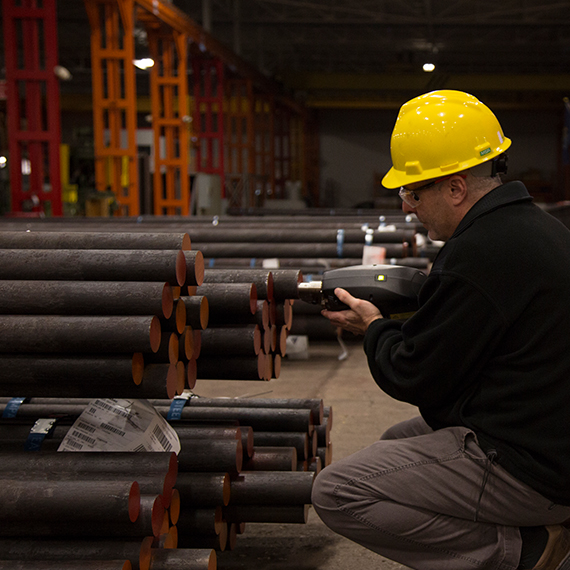 Request An
On-Site Analytical Chemistry Quote
Please complete this form with basic information about the testing or analysis you need. We will respond within one business day by phone or email to discuss your requirements and finalize details to complete your order.