Tensile & Yield Strength Testing
Metallurgy tensile testing, also known as yield strength testing, is designed to determine the maximum tensile strength of your material. Tensile testing is performed using a precision-machined sample, sectioned from the submitted part. The bar is fixtured into the test equipment, which pulls on each end until the piece fails. Our tensile testing machine pulls up to 110,000 pounds on samples machined to diameters of 0.505", 0.252", and 0.160".
Test Your Metals
Our tensile testing laboratory performs the following:
Steel tensile testing
Stainless steel tensile testing
Cast iron tensile testing
Copper tensile testing
Aluminum tensile testing
We serve customers in the forging, casting, hot wrought, cold drawn, and machining industries.
Titan has one of the quickest standard turnaround times in the industry. Request a tensile testing quote today or contact us at our laboratory in Michigan.
Tensile Testing Lab Standards
At Titan, our metallurgy tensile tests are performed to common international standards such as ASTM A370 and ASTM E8/E8M.
Tensile Testing Lab Report
After the tensile test, you'll receive a lab report that includes:
Ultimate tensile strength
Yield point
Elongation
Reduction of area
We can also tell you whether the results meet common or custom specifications.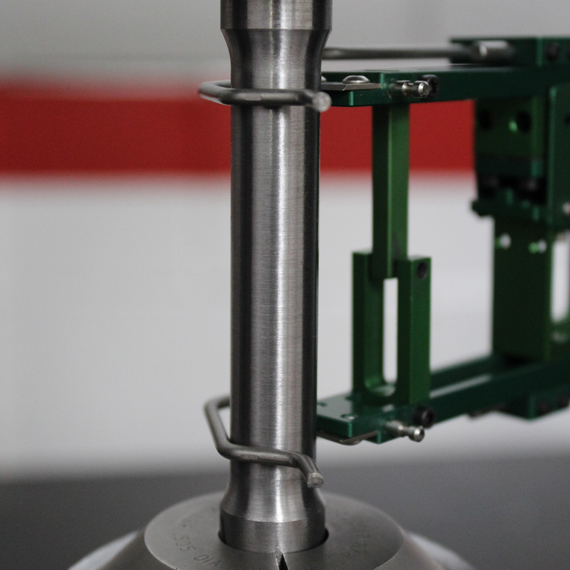 Please complete this form with basic information about the testing or analysis you need. We typically respond within one business day by phone or email to discuss your requirements and finalize details to complete your order.
Please note: Titan Metallurgy typically focuses on metals for industrial use, although we do enjoy a bit of historical metallurgy from time to time. Unfortunately, we can't date or value metals or minerals and don't have the ability to test rock, ore, or meteorites.