Scanning Electron Microscope SEM Analysis Services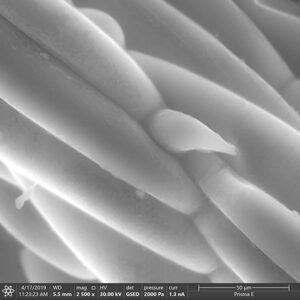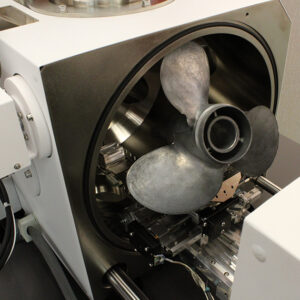 Titan Metallurgy's ThermoFisher Scientific Prisma E Scanning Electron Microscope (SEM) is an excellent multi-purpose, modern electron microscope. It's flexible enough to handle oily, nonconductive, and traditional metallic samples through various vacuum modes, yet precise enough to view specimens at 100,000 times magnification. It has one of the largest chambers on the commercial market with a width of 12 inches and it can accommodate samples up to 10lbs. Both secondary electron and backscatter electron imaging are available in most conditions, allowing for the best combination of elemental contrast combined with surface topography imaging. With electron dispersive spectroscopy (EDS) mapping and point identification abilities, your samples can be chemically or elementally identified, enabling the classification of bulk chemistry, contaminates, or material phases.
Space Accommodations for SEM Analysis
Titan Metallurgy's scanning electron microscope SEM is located in its own dedicated room, designed to provide a clean environment for pristine sample investigation. With a 50-inch monitor and ample room around the equipment, the space can comfortably accommodate your group. That makes it perfect for collaborative work, forensic analysis, or other team projects. Remote sessions via web-sharing can accommodate schedule or travel restrictions and subsequent data can be shared via secure transactions.
SEM Analysis: The Titan Advantage
State-of-the-art instruments don't do much good without experts who can get the most out of them. Our scanning electron microscopes are operated by degreed metallurgists who are highly trained to provide you with the technical assistance and interpretation you need to move forward. To discuss your scanning electron microscope analysis needs, contact us today.
SEM Analysis: Did You Know?
Titan Metallurgy had the opportunity to solve a 100+ year old mystery using our scanning electron microscope analysis. The Manistee Watch Company manufactured pocket watches in Michigan from 1909-1912.  Their Swiss watchmaker's claim to fame was a hairspring that was non-ferrous but "as durable as steel hairsprings."  Until Titan Metallurgy examined the spring in our SEM with EDS capabilities, no one knew the alloy used in these hairsprings. Titan Metallurgy identified a copper-tin alloy, solving the horological mystery.  This spring was about the width of a human hair and heavily drawn ꟷ quite a feat for 1909!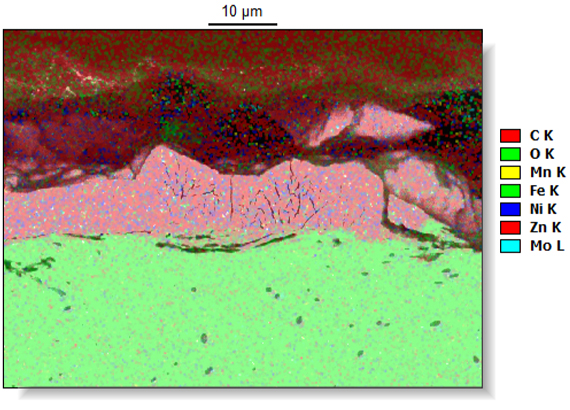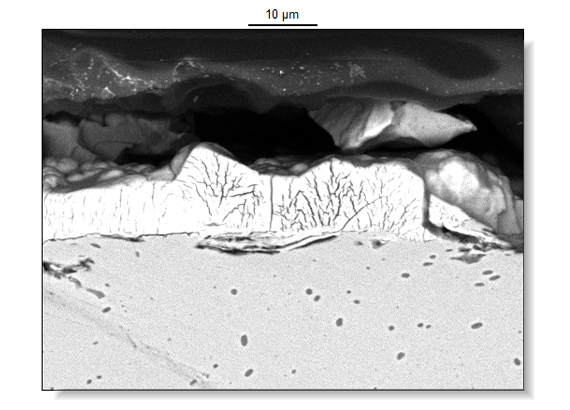 Please complete this form with basic information about the testing or analysis you need. We typically respond within one business day by phone or email to discuss your requirements and finalize details to complete your order.
Please note: Titan Metallurgy typically focuses on metals for industrial use, although we do enjoy a bit of historical metallurgy from time to time. Unfortunately, we can't date or value metals or minerals and don't have the ability to test rock, ore, or meteorites.