Composition: Chemical Testing
Chemistry testing can provide insight into the details of your sample's elemental composition. We have equipment specifically designed to test a metallic sample's chemical makeup down to fractions of a percent. This helps to identify, confirm or verify the grade or specific heat related to your sample.
Our Chemical Testing Options
Our certified metallurgists will obtain, process and communicate information about the composition and structure of your metals.
Our on-site laboratory spectrometer is capable of analyzing over 20 elements. Two processes are available, Spark OES and a Combustion Analyzer.
International testing standards of ASTM E415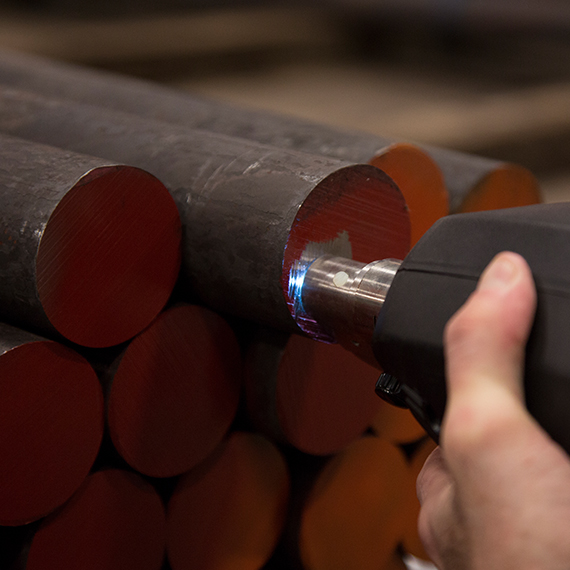 Please complete this form with basic information about the testing or analysis you need. We typically respond within one business day by phone or email to discuss your requirements and finalize details to complete your order.
Please note: Titan Metallurgy typically focuses on metals for industrial use, although we do enjoy a bit of historical metallurgy from time to time. Unfortunately, we can't date or value metals or minerals and don't have the ability to test rock, ore, or meteorites.